Addition Financial Arena Information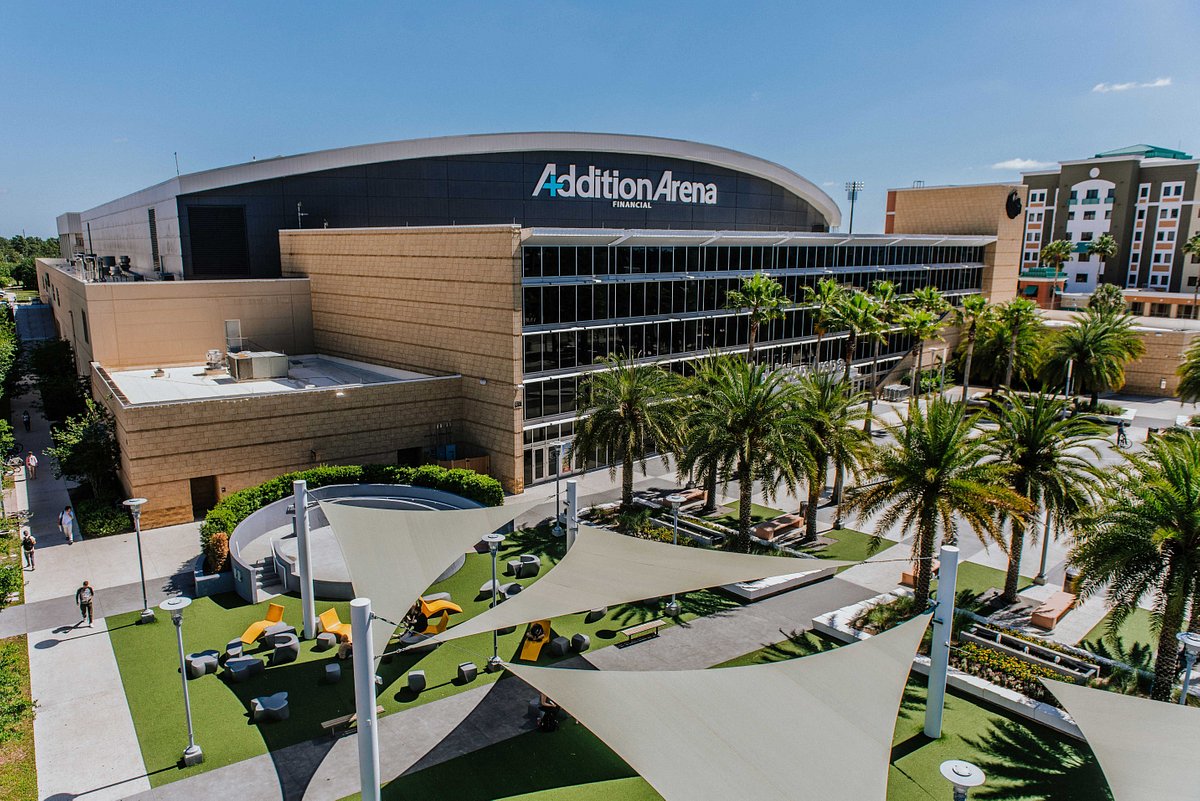 Addition Financial Arena, most commonly known as "Addition Arena", is a sports and entertainment venue located in Orlando, Florida. It lies on the main campus of the University of Central Florida and is home to the UCF Knights men's and women's basketball teams. The venue has also hosted the annual Science Olympics in 2012 and 2014, as well as a variety of concerts, live performances, and other special events.
Other special events include Knight-Thon, a fundraiser dance marathon which generates funds for Children's Miracle Network. In addition, the venue proudly hosts high school graduations.
The arena is an impressive 252,000 square foot venue with a capacity of about 10,000 spectators at it's largest configuration. The venue surpassed this limit on March 22, 2017 when 10,011 fans came out to see the NIT Quarterfinals matchup with the Illinois Fighting Illini.
History
The venue was built in 2007 as part of a larger effort to create an athletic village known as Knights Plaza. The new arena was built in front of the original arena it was replacing. The venue has double the capacity of its predecessor and included 7,479 fixed standard seats, 500 club seats, 1,328 retractable seats, 188 disabled seats, and other seating options. Famously, the student section of the seats is known as "The Knightmare".
The venue was built to accommodate multiple events including college basketball games and live concerts and has capacity for about 9.400 – 10,000 guests depending on arrangement.
Shortly after the venue opened, in October 2008, it played host to one of the largest Presidential Debate Watch Parties ever. When the Presidential Debate was projected onto a large inflatable movie screen while a Lube Fiasco Concert was taking place inside the arena. The Presidential Debate, which was the final debate of the election, was then replayed for the thousands of attendees as they were leaving the concert. And attendees were encouraged to stay and watch the debate due to the importance of the election.
More Addition Financial Arena information:
Ticket Policy:
Click here for our recommended ticket marketplaces ticket policies and information on authenticity guarantees.
Seating Map:
Click here for the Addition Financial Arena seating map and different seating sections.
Parking Information:
Click here to read about the Addition Financial Arena parking arrangements.